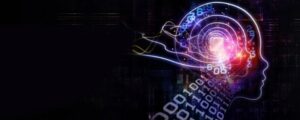 Founded in 1988, Huawei Technologies is one of the fastest growing telecommunications and network solutions providers in the world, and Huawei established the first overseas R&D office in Sweden in 2000. Huawei Technologies Sweden AB (Huawei for short) is continuously growing and with 300+ R&D engineers located in Stockholm, Gothenburg and Lund we are trailblazing the path to future 5G wireless systems with focus on standardization, research and pre-development. We consider photonics to be a technology area of growing importance for telecommunication networks, basestations and automotive applications, and have quite recently started initial research activities in this area in Sweden. We are open for collaboration projects with both industry and academia partners and are looking forward to be a member of the PhotonicSweden Association.
HUAWEI TECHNOLOGIES SWEDEN AB
www.huawei.com
Vx:   +46(0)8-120 08 08
Fax: +46(0)8- 120 60 800
Skalholtsgatan 9-11

Box 54
SE-164 94 Kista,
Sweden

Contact: Ulrik Imberg, M.Sc.*
Huawei Sweden Wireless Technology Planning Manager
Mobile: +46(0)70 4576601
ulrik.imberg@huawei.com
*Ulrik Imberg received the M.Sc. degree in applied physics and electrical engineering from The Institute of Technology, Linköping University, in 1997. He is currently leading the Huawei Technologies Sweden AB Wireless Technology Planning Team. His research interests include 5G and 6G telecommunication systems and technologies, especially active antennas, antenna-near electronics, and photonics.