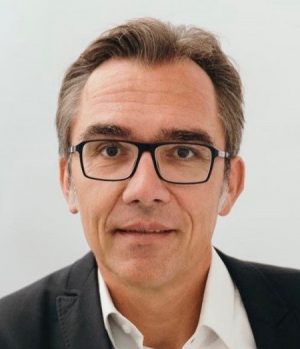 Juergen Popp
Professor Friedrich-Schiller University
Prof. Juergen Popp studied chemistry at the universities of Erlangen and Würzburg. After his PhD in Chemistry he joined Yale University for postdoctoral work. He subsequently returned to Würzburg University where he finished his habilitation in 2002. Since 2002 he holds a chair for Physical Chemistry at the Friedrich-Schiller University Jena. Since 2006 he is also the scientific director of the Leibniz Institute of Photonic Technology, Jena. His research interests are mainly concerned with biophotonics. In particular his expertise in the development and application of innovative Raman techniques for biomedical diagnosis should be emphasized. He has published more than 750 journal papers and has been named as an inventor on 12 patents. He is Editor-in-Chief of the Journal of Biophotonics. In 2012, he received an honorary doctoral degree from Babeş-Bolyai University in Cluj-Napoca, Romania. Professor Jürgen Popp is the recipient of the 2013 Robert Kellner Lecture Award and the prestigious 2016 Pittsburgh Spectroscopy Award. In 2016 he was elected to the American Institute for Medical and Biological Engineering (AIMBE) College of Fellows.
Raoul Stubbe
PhD, Stockholm Innovation and Growth (Sting)
Dr. Raoul Stubbe, Stockholm Innovation and Growth (Sting) and co-founder of Single Technologies, Stockholm, Sweden. Expertise in evaluating the scalability of new technologies and their applicability in a business context. Raoul Stubbe's focus is to coach ambitious start-up companies, mainly within the deep tech sector, increasing their likelihood of success and shortening their time to market. As one of now 10 coaches at the incubator Stockholm Innovation & Growth (Sting), he has for over 10 years being part of a process churning out more than 250 startups. He started Proximion Fiber Optics in 1998, was first CEO, then CTO, and built up a VC-financed export company (now part of Hexatronic, a NASDAQ listed company). Before that, he worked at the research institute RISE Acreo doing research on contract basis with industry partners.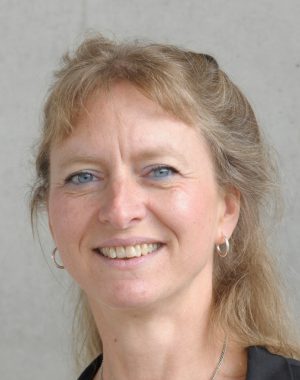 PhD, Physicist, CEO, founder and Managing Director, Multiphoton Optics GmbH
Dr. Ruth Houbertz. Physicist, Multiphoton Optics GmbH founder, CEO & Managing Director since 2014, in 2013 CTO. From 2000-2012, different management positions at Fraunhofer ISC. Worked at Sandia Nat.'l Labs in Livermore (USA) in 1999/2000. Solid background in hard- and software, processes, materials. Invented more than 100 patents, evaluator and referee. Nominee for the Best of Industry Award 2018 (Additive Manufacturing), Nominee of the PIC Award 2018 (Photonic Integration), Finalist in the Prism Award 2015 and 2017, Gründerpreis 2016, Cowin Award of Entrepreneurship 2014, Green Photonics Award 2013 Optical Communication, Fraunhofer Award in 2007 among others. Active member in EPIC, IEEE, VDI, Bayern Photonics, OSA/OIDA, SPIE Senior Member, Session Chair at Photonics West, Industrial Photonics and Women in Optics Panels, invited keynotes and talks at international conferences, workshops, and exhibitions.
Thierry Robin
PhD, TEMATYS
Dr. Thierry Robin has over 20 years' experience in both technical innovation and marketing in the photonics industry, running more than fifty projects in optics and photonics with prominent players in defense and security, biomedical optics, and industry.
Thierry is a Founder and Partner of TEMATYS, a company providing a range of services in the fields of Optics, Photonics and Sensors: Market studies and reports, Technology transfer, Scouting & assessment, Strategy and Business development. TEMATYS has more than 120 customers in 15 countries.
Thierry graduated from the Ecole Polytechnique, Paris (France). He holds a master's degree from Ecole Normale Supérieure, Paris (France) and a PhD from the Physics Center of Ecole Polytechnique.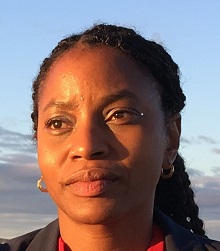 Iris Öhrn
Advisor at Business Gothenburg Region
Iris Öhrn, advisor at Business Gothenburg Region has over 15 years of experience as a life science professional working in an international environment with matters related to scientific research, intellectual property, regulation, sales and financing. She has been working during the last five years as an Investment Advisor for life science and healthcare at Business Region Göteborg. Iris is involved in several national and international organizations either as expert or as a member of the board. For instance, she is the vice-chairman of ScanBalt, a Scandinavian and Baltic mega-region that has become one of Northern Europe's leading accelerators for inter-regional cooperation for health and bioeconomy.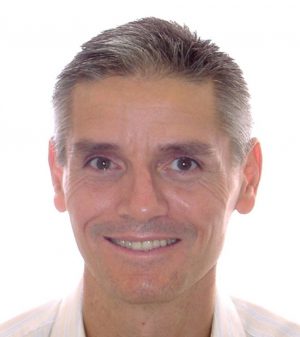 Edward Schneider
General partner of Quan Management LLC,
Edward Schneider is the general partner of Quan Management LLC, and more recently, Oralad Management AB. He has 30 years of investment experience, including 22 years managing technology funds in both quoted equities and venture capital. Prior to founding Quan Management in 2000, Mr. Schneider was a Geneva-based fund manager for Lloyds TSB Bank, where he managed equity mutual funds as well as an external venture capital portfolio. Mr. Schneider holds a CFA designation, IEEE membership, MBA from Thunderbird and BA from Emory University.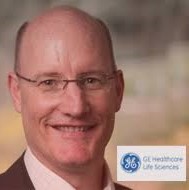 Dirk Voelkel
PhD, CTO GE Healthcare Life Sciences
Dr. Dirk Voelkel, Chief Technology Officer, Innovation and Analytics Life Science joined GE Healthcare Life Sciences in July 2012. In his role he manages the R&D and technology portfolio of GE Life Sciences and Life Science innovation activities. Previously, Dr. Voelkel headed the Research and Technology department in Roche Diagnostics Diabetes Care Mannheim, developing new technologies to address the needs of diabetic patients world wide. In prior roles he was a technology scout in the San Francisco bay area and a project leader in R&D, developing systems for glucose monitoring. Before joining industry, Dr. Voelkel was a researcher at the Max-Planck-Institut for Fluid Dynamics in Göttingen, Germany and Sandia National Laboratories, Livermore, CA. He received a doctorate and diploma for Physics of the University of Göttingen.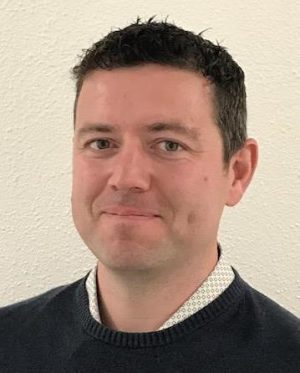 Ian McCabe
PhD, NCLA, School of Physics, NUI Galway, Ireland
Ian Mc Cabe of the National Centre for Laser Applications (NCLA), a part of the School of Physics at the National University of Ireland Galway (NUIG), has co-developed a novel Value Chain Analysis technique specifically targeted at companies using photonics for new fields of application. The Analysis focuses on the new Product and its downstream applications, mapping out the stakeholders in a systematic approach.Ian has a Masters degree in Physics and a PhD in Biomedical Engineering from Syracuse University. Ian is Project Manager for the AtlanticKETMed regional innovation action promoting Key Enabling Technologies for Medical technology in the EU Atlantic Regions.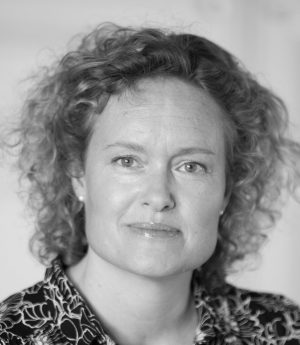 Anna Tegnesjö
Program Manager at the department of Health, Vinnova (Sweden´s innovation agency)
Anna Tegnesjö is responsible for funding research and innovation projects in several of Vinnovas national and international programs. The national Strategic Innovation Program Medtech4Health, which supports medtech innovations within healthcare, is a focus. Prior to joining Vinnova in 2011, Ms. Tegnesjö had a position at Karolinska Institutet Innovations. As a Project Leader she was working with evaluation and verification of life science research results with commercial potential, as well as support for promising business ideas. She has 15 years of experience from the pharmaceutical industry, mainly within R&D.
Anna Tegnesjö holds an MBA from Warwick Business School, and a master´s degree in molecular biology from Uppsala University.